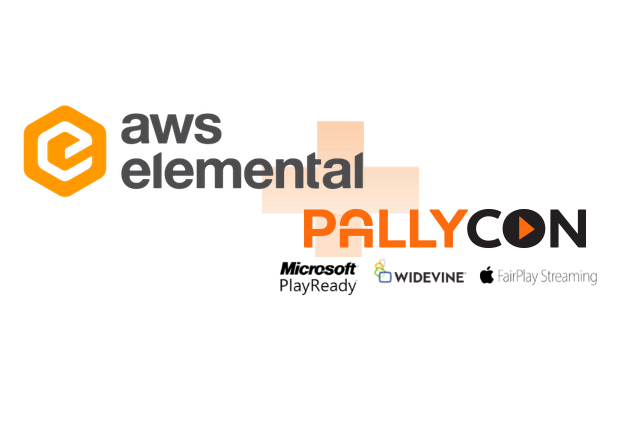 INKA ENTWORKS Announces API Integration between PallyCon Multi DRM and AWS Elemental Media Services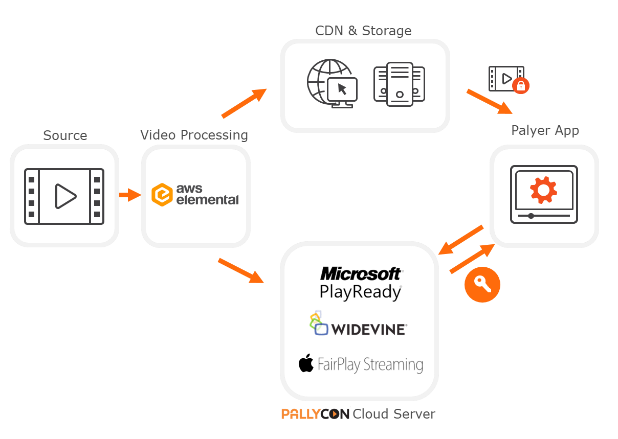 INKA ENTWORKS, a global leader of digital rights management (DRM), announced  API integration between it's PallyCon multi DRM service and Amazon AWS's Elemental media services.
AWS Elemental's media services support cloud-based video workflows for media and entertainment companies, enterprises, and online education services. With AWS Elemental's solutions, you can easily create a professional-quality media experience for viewers without the time, effort, and cost typically required to run professional video equipment in an existing data center. This enables you to quickly start and monetize broadcast TV and multi-screen video on a global scale.
INKA ENTWORKS' PallyCon Multi-DRM service is a cloud service that provides integrated content key management and license issuance for Microsoft PlayReady, Google Widevine, Apple FairPlay Streaming and its NCG (Netsync Content Guard) DRM. PallyCon service is built on SaaS based on AWS, so customers do not need to build an on-premise DRM server, and it is easy and quick to apply multi DRM with pay-as-you-go pricing.
The API integration between PallyCon multi-DRM and AWS media service was developed in compliance with the standard key exchange specification CPIX (Content Protection Information Exchange Format) defined by DASH-IF. Pay-TV operators or OTT service providers can easily and quickly apply multi-DRM protection to live stream or video-on-demand (VOD) content generated by AWS Elemental's MediaPackage or MediaConvert service with just a simple setup.
To allow one-stop payment for PallyCon multi-DRM and AWS media services billing, PallyCon Multi-DRM Software-as-a-Service (SaaS) product is released on AWS Marketplace. [Go to PallyCon AWS Marketplace]
In addition to the integrated content key management and DRM license issuance service, PallyCon Multi-DRM service enables users to easily and quickly support various client environments through the integration of HTML5 browser player, client SDKs for Android, iOS mobile device, and SDKs for various OTT platforms.
For more information on PallyCon Multi-DRM service and products, please visit www.pallycon.com or contact obiz@pallycon.com.